Courtney is Nike's Director of Digital Transformation.
Courtney's previous work includes market intelligence, economic consulting, strategic planning, and litigation support for large public and private companies.
Learn more about Courtney at work here.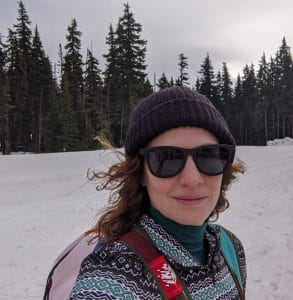 Courtney would rather be outside than inside.
You can find her racing triathlons, guiding visually impaired athletes, trail running, hiking, skiing, riding all her bikes, open water swimming, pressing kettlebells, rock climbing, doing yoga, or writing about herself in the third person on the 'gram.
Learn more about Courtney at play here.